Michigan Law Firm

Michigan Landlord / Tenant Lawyers

Aggressive, Responsive Michigan

Real Estate Lawyers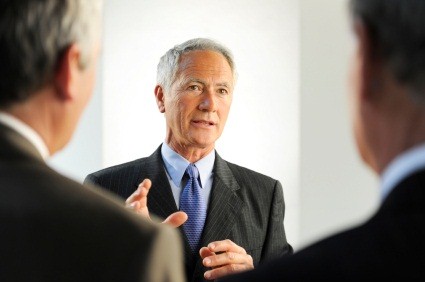 Michigan Landlord Lawyer | Landlord Lawyers in Detroit, Wayne County, Michigan

How to Evict a Residential Tenant From Your Property?

The only legal eviction is a court ordered eviction. You can not evict your tenant from your property without court order. There are three ways or legal bases on which landlords can evict tenants in Michigan.

       1- Non-payment of rent ( usually requires a 7-day notice)

       2- If your tenant creating a health hazard

       3- Termination of a tenancy (usually requires a 30-day notice)

Under Michigan court rules you must serve your tenant with notices to Quit. Notice to quit come in three forms. Theses forms are available in the court house or you can get it on line. 

       1- Non payment of rent (7 days notice).  This type of form is used if the landlord is claiming that his, her or its tenant owe rent.  Through this form, you as landlord tell your tenant how much rent the tenant owe and says that you have seven days to either pay the rent,  move, or face possible eviction procedures. A non-payment proceeding is initiated to evict your tenant because the tenant has failed to pay rent, despite the landlord's demand for payment. A non-payment proceeding is generally faster than a termination proceeding, but if the tenant pays the back rent owed on or before the court date, the Court will dismiss your case and will allow the tenant to remain in possession of the premises. If you are willing to allow your tenant to remain in the property if they pay the back rent owed, a non-payment proceeding may be the solution for you.

       2- Termination of tenancy (30 day termination of tenancy notice).  This form is used to end a tenancy and you want your tenant out for good reasons such as no lease or there is a lease and the tenant committed a major breach of the lease.

       3- Notice to quit (Seven day health hazard)  These are extremely rare, used only if the landlord is evicting you by claiming you are causing a health hazard or are doing serious physical damage to the property. For example, using the property for illegal activities. 

If you are the owner of property , there are certain rights that protect you in certain legal situations (eviction, habitability, damage or deposit return etc.). If you feel that you need clarification regarding your legal rights as a landlord please call us today. We consider ourselves to be a family of like-minded professionals with regard to each other as well as with our clients. Many of our clients have been with us from the start.

Get a Free Consultation With Our Michigan landlord Lawyers

Our real estate and landlord / tenant attorneys welcome calls from property owners of all types, for basic or complex legal needs. Let us help get you on the path to achieving your goals by setting up a free consultation with one of our landlord attorneys. Call us today at 313-982-0010  for more information about obtaining legal assistance.

We Look Forward to Hearing From You Soon

Landlord Lawyers in Detroit

A landlord in Michigan can evict a tenant if:

   - A tenant fails to pay rent.

  -  A tenant's use of the property causes a serious and continuing physical injury to the property, involves illegal activities or violates the terms of the rental agreement.

  -  A tenant does not move out after the lease is terminated.

   - Additional Reasons  - this is a partial list. Refer to your Lease Rules.

We Listen and We Work with You

Let us bring our breadth of experience to you when you have legal issues about landlord law and tenant law that need to be resolved in your favor. We are evictions lawyers for Detroit metro area landlords, and our practice deals with eviction proceedings for both residential and commercial landlords with property located in Detroit and surrounding area .

We also advise or help our real estate clients on the following issues:

   7-day notices

   30-day notices

   Abandoned property in Detroit

   Creation of rental and lease agreements

   Damage to property

   Eviction of Drug Dealers

   Michigan Eviction proceedings

   Evictions

   Late Fees

   Lawsuits for Possession filed in Detroit metro

   Lead Disclosure Form

   Litigation for breach of contract or similar causes     of action

   Litigation of Landlord and Tenant disputes

   Modifications to rental and lease agreements

   Money Judgements

   Move-in/Move-out Checklists

   Noise violations

   Renter?s Insurance

   Security deposit disputes

   Subletting and Assignment of the Lease

   Summary Proceedings

   Termination of Rental and Lease agreements in         Detroit metro area

   Too many occupants in a dwelling

   Violation of lease provisions

   Writ of Eviction

   Wrongful retention of security deposit